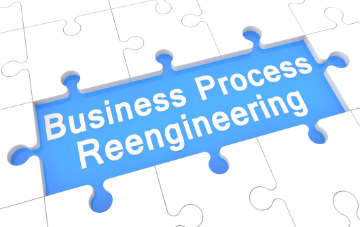 Business Restructuring and Reengineering
Services for Business Restructuring and Reengineering in Kuwait, agile started as a private sector approach to assist firms in fundamentally reevaluating how they accomplish their task in order to substantially enhance customer service, minimize operational costs, and compete on a national and global scale.
Restructuring and reengineering of businesses In Kuwait, is critical, especially when a company's efficiency and profitability need to be maintained. This is where our firm TruAnalytics comes in, as we, with a team of specialists constituted of strategy and financial experts, can give the deepest insights into the requisite technique and aid in proper accomplishment of the goal of the client.
Business restructuring is an activity made by a corporation to radically alter its capital structure or performance to.
Typically, the firm in difficulty may consider debt restructuring, operations cutbacks, or selling a portion of the corporation to prospective shareholders. Secondly, the desire for business restructuring emerges as a result of a change in a company's capital structure. Such a modification in the company's ownership structure might be the outcome of a seizure, merger, terrible financial conditions, unstable business developments such as layoffs, collapse, a loss of identity between units, excessive employees. But prior to taking any such drastic steps from or the company has to understand the difficulties and reason behind where the TruAnalytics comes into play.
Business Restructuring and Reengineering In Kuwait Categories:
1. Financial Reorganization:
This kind of restructuring may come as a result of a substantial drop in total sales owing to adverse market conditions. The commercial enterprise can amend its equity scheme, liabilities schedule, equity interests, and merge pattern in this section. All of this is done to keep the economy and the enterprise lucrative.
2. Redesign of Organizations:
Plan denotes a change in a business's operations, such as lessening its degree of administration, revamping work opportunities, eliminating duplication, and modifying reporting connections. This sort of redesign is done to reduce resources and pay off the existing liabilities in order to continue with company activities efficiently.
The rationale for Corporate Restructuring and Reengineering In Kuwait. Business restructuring and reengineering. is carried out under the particular events:
1. Strategy Modification:
The entity's approach to performance is to restore its efficiency by reducing departments and businesses that do not align with the company's core tactic. The subsidiary or affiliates may not seem to be tactically aligned with the long-term organizational objectives. As an outcome, the firm decides to emphasize on its main motivation and sell such assets to suitable bidders and concentrate on activities which is core and long term profitable.
2. Profitability Challenges:
The venture may not yield enough wealth to pay the company's cost of capital, generated by lower margin or lower scale. The poor game of the endeavor may be the conclusion of a misguided case decided by management needs to create the division, or it may be the result of a downturn in the undertaking's competitiveness due to the change in clients' needs or escalating expenditures.
3. Resonance in reverse:
In accordance with the notions of synchronicity, the value of a single component exceeds the merit of different entities altogether. Because of reversing cohesion, the value of an individual unit may be greater than the benefit of the shared project. This is one of the most typical causative factors for a company's assets to be liquidated. The organization in question may determine that selling a division to a private entity is more lucrative than maintaining it.
4. Necessary Working Capital:
The acquisition of an inefficient venture might lead to a large cash inflow for the enterprise. If the challenged corporation is experiencing trouble accessing capital, disposing of an asset is one strategy for fundraising and cutting spending.
TruAnalytics improves productivity, leadership improvement, and business culture to improve performance by reforming rules and procedures, abolishing old processes, and integrating them with healthy and interactive methods.
---