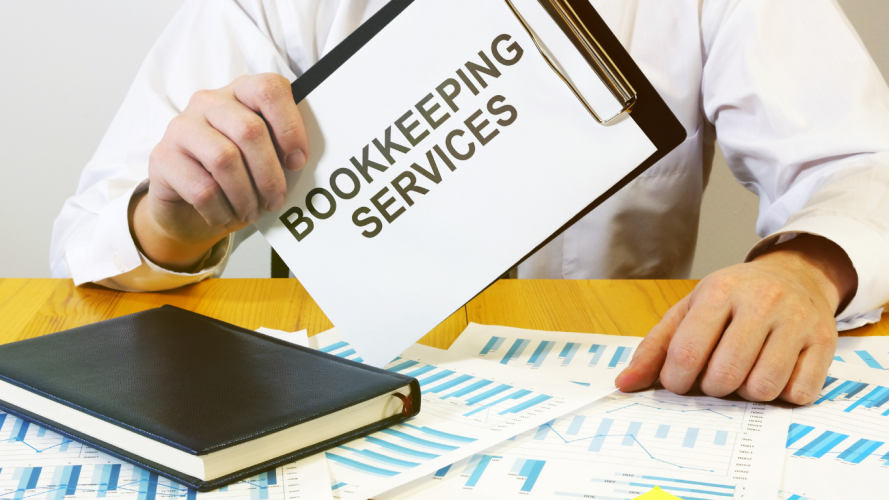 Reasons you need Bookkeeping Services in Kuwait
Top 9 Reasons you need Accounting Set up & Bookkeeping Services in Kuwait
Whether your company is new or established, infant or growth stage, keeping track of your money is extremely essential to making sound business decisions and awareness of your historical actions. Bookkeeping is the first and possibly most significant element in the accounting process. A bookkeeper will consolidate all financial data, from transactions to payouts, and convert it into convenient reports that can be scrutinized later. Accounting is the discipline of tracking one's revenues and costs whether direct or indirect and record them. An accountant is liable for offering strategic suggestions in addition to being acquainted about the company's financial status.
There are several perks to having a good bookkeeper and Bookkeeping Services, and with all of the changes in the financial world, every firm will want to have such services on staff.
1. Comprehensive Documentation:
A diligent bookkeeper will constantly keep precise records up to date. This extensive record keeping will not only help you control your business accounts, but it will also come in useful should you require financial statements or your company is reviewed since the approach will be much easier and less costly.
2. Strict observance of the law:
A professional bookkeeper will always be up to date on the latest legal provisions and will guarantee that all of your accounts and books are abreast of any new legal modifications or international standards. You can rely on the bookkeeper to address any flaws since he or she holds himself or herself accountable for any work that is conducted. This saves the bookkeeper time and effort, which in turn saves the company money and helps in recovery from debtors and assists in paying the Creditors on time to avoid any defaults.
3. Planning gets easier and monitor efficiency is transparent:
When you have a meticulous database and a clear image of the company's accounting, it is much easier to plan and foresee the future. When you have faith in your data, you can solve issues quickly and take prospects without worrying about miscalculations in the existing evidence from the historical data. You'll know exactly what to accomplish and how much time you have to complete it, where the credit would be attributed to the Financial Statements and related notes.
4. Real-Time Reporting:
Even if you must wait for the accountant or auditor to finalize their reports before concluding formal financial statements, you will always have an updated balance sheet to question about the present condition of the accounts. You will be able to communicate this insight to anybody who is interested, resulting in increased trust in both your performance as Management about the entity's general sustainability to your all stakeholders.
5. Enhanced Relationships with Banks and Investors:
That reassurance will almost certainly strengthen your company's ties with your investors and stakeholders. Secondly, if banks see how well your firm is performing in a complete transparency, they will be more willing to provide you with more reasonable financing to enhance your performance. If an investor is concerned about the wellness of your company, you can simply present the most recent thorough sheets and show the exact picture all times.
7. Enhanced Business Response Time:
When you have real-time information on the health of your accounts, you will be able to react rapidly to market or business developments. You will be aware of the extent of your resources and present costs, allowing you to make an informed decision. Your receivables and payables would be clear and would be efficient to collect and pay on time.
8. Quicker Financial Analysis:
Because bookkeeping is less expensive than accounting, it's useful to know that keeping thorough records reduces the amount of time an accountant will spend evaluating your accounts and preparing financial statements. This will not only save accounting costs but will also offer you more time to act on the information supplied by the study and adjust any tactics you may have anticipated.
9. Simplified Audits:
When you have a superior data-recording model, producing financial statements becomes a lot easier and faster. If your accounts are not congested, disorganized, or even significantly out of date, doing an audit will be much easier. Any auditor you retain will simply need to review the whole balance sheet and compare them to the statements to determine what was accomplished.. They may complete their report fast, and any errors will rise to the surface.
There isn't a single firm or individual who wouldn't profit from having a thorough bookkeeper
Accounting Set-up & Bookkeeping Services in Kuwait.
TruAnalytics also manages your day-to-day business accounting, ensuring that all revenues and direct and indirect costs are documented and communicated to the firm. Correct numbers provide business owners with the proper information.
---